Missouri offers some of the most breathtaking natural beauty in America. Top hiking trails include:
Ozark Trail
Katy Trail State Park
Taum Sauk Mountain State Park
Each trail boasts its unique features & incredible scenery. From rugged mountaintops to lush valleys, Missouri has something for every level of hiker.
Missouri, known as the "Show-Me State," boasts a diverse natural landscape that offers an array of outdoor activities to explore. From rugged Ozarks mountains, serene river valleys to pristine lakeshores, the state is home to some of the most beautiful hiking trails in the country. Whether you are a seasoned hiker or a novice looking for a scenic stroll, you are sure to find a trail that meets your needs. Here are the top hiking trails in Missouri that you don't want to miss.
Ozark Trail
Located in the heart of the Ozarks, the Ozark Trail is a must-visit location for any hiker looking for beautiful scenery combined with an excellent hiking experience. Covering over 350 miles through the rugged hills and valleys, the trail features varied terrain, beautiful waterfalls, and stunning rock formations that provide endless opportunities for breathtaking views. Whether you're looking for a day hike or a multi-day adventure, you can find a section of this trail that fits your hiking style.
Katy Trail State Park
Stretching 240 miles from Clinton to St. Charles, the Katy Trail State Park is the longest rails-to-trails park in the United States. The trail follows the scenic path of the Missouri River and covers a wide range of terrains from open farmland to dense woodlands. It's perfect for hiking, biking, and jogging, and it's also wheelchair accessible. This trail is ideal for those looking to escape the city, breathe the fresh air, and enjoy the beautiful scenery.
Taum Sauk Mountain State Park
For those looking to take their hiking to higher elevations, Taum Sauk Mountain State Park is the ideal destination. Located in the southeast part of the state, the park is home to Missouri's highest peak, Taum Sauk Mountain. The summit offers breathtaking views of the surrounding scenery, and the nearby Mina Sauk Falls is a beauty to behold. The park features a 3-mile trail that leads to the mountain summit, which includes well-maintained walking paths, natural staircases, and rock outcroppings that make for an unforgettable hiking experience.
Mina Sauk Falls Trail
If you want to experience the beauty of Missouri's wilderness, the Mina Sauk Falls Trail in the Taum Sauk Mountain State Park is a trail you don't want to miss. The trail is named after the 132-foot Mina Sauk Falls, which is the tallest waterfall in Missouri. The trek to the falls is a challenging eight-mile loop, but the rewards are worth it. Along the way, you'll encounter diverse terrain, such as rocky outcroppings, streams, and high peaks, which provide breathtaking views of the wilderness.
Gans Creek Wild Area
If you're looking for a hiking trail that's close to the city, look no further than the Gans Creek Wild Area in Columbia. It's a 750-acre park with more than 8 miles of hiking trails that provide a unique combination of urban and natural environments. The trails are well-marked, and you'll have the opportunity to see local wildlife such as deer, turkeys, and birds of prey. The park includes diverse terrains, such as prairies, forests, and creeks, which provide stunning scenery.
Comparison Table for Missouri Hiking Trails
If you're still not sure which hiking trail in Missouri is right for you, take a look at this comparison table for a quick reference guide.
| | Trail Length | Terrain | Accessibility | Highlights |
| --- | --- | --- | --- | --- |
| Ozark Trail | 350+ miles | Rugged | Moderate | Waterfalls, rock formations, stunning vistas |
| Katy Trail | 240 miles | Varied | Wheelchair | Scenic river views, historic sites, varied terrains |
| Taum Sauk | 3 miles | Mountain | Challenging | Highest point in MO, Mina Sauk Falls, stunning summit views |
| Mina Sauk | 8 miles | Rugged | Challenging | Missouri's tallest waterfall, varied terrain, stunning views |
| Gans Creek | 8 miles | Varied | Easy | Urban/natural blend, varied terrain, local wildlife |
Why Missouri is a Great Hiking Destination
Missouri's rugged landscape provides endless opportunities for outdoor adventure, and its variety of hiking trails make it a destination that every hiker should explore. Whether you're looking for a day hike or a multi-day backpacking trip, the trails in Missouri provide the perfect combination of wilderness, beauty, and challenge for hikers of all skill levels. Combine that with the state's rich history, friendly locals, and delicious cuisine, and you have a perfect recipe for an unforgettable outdoor adventure.
So what are you waiting for? Pack your hiking boots, grab your backpack, and come discover the natural beauty of Missouri for yourself.
Read more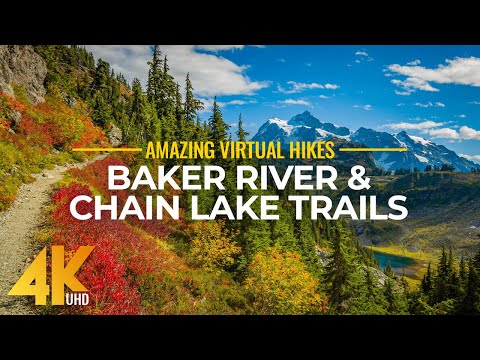 Which Hiking Trails in Missouri Offer the Most Breathtaking Scenery?
If you're looking for stunning views while hiking in Missouri, you won't be disappointed. There are several hiking trails offering breathtaking scenery, including the Mina Sauk Falls Trail, the Ozark Trail, and the Taum Sauk Mountain Loop. These trails offer views of towering bluffs, cascading waterfalls, and rolling hills that are sure to leave you in awe.
What is the Best Time of the Year to Hike in Missouri?
The best time of the year to hike in Missouri depends on your preference. Spring and fall offer cooler temperatures and colorful foliage, making them popular among hikers. Summer, on the other hand, offers warmer temperatures and abundant wildlife, making it an exciting season for hiking. Winter can be challenging for hiking due to snow and ice, but it also offers a unique and serene experience.
Are There Any Easy Hiking Trails in Missouri?
Yes, there are plenty of easy hiking trails in Missouri that are perfect for beginners or those looking for a less strenuous hike. The Katy Trail State Park and the Castlewood State Park are popular options for easy hiking. These trails offer scenic views without being too challenging.
What Should I Bring on My Missouri Hiking Trip?
When hiking in Missouri, it is important to come prepared. Make sure to bring comfortable and sturdy shoes, sunscreen, insect repellent, plenty of water, and snacks. It is also a good idea to bring a map or GPS device, a flashlight, and a first aid kit in case of emergencies.
How Challenging are the Hiking Trails in Missouri?
The difficulty level of hiking trails in Missouri varies, from easy to strenuous. Some trails, such as the Ozark Trail, can be quite challenging due to steep inclines and rocky terrain. On the other hand, trails like the Katy Trail State Park are relatively easy and perfect for beginners. It is important to research and choose a trail that matches your fitness level and experience.