Mississippi's natural beauty can be discovered through its stunning hiking trails. Some of the best hiking trails in the state include the Natchez Trace Parkway, Tishomingo State Park, and Clark Creek Natural Area. Each of these trails offers unique features and challenges for hikers of all experience levels. Remember to bring sunscreen, plenty of water, and comfortable shoes to make the most of your hike in Mississippi.
Nestled in the heart of the southern United States, Mississippi is a state known for its rich history, friendly locals, and natural beauty. While many visitors flock to the bustling casinos and beach towns along the Gulf Coast, those seeking a more laid-back outdoors experience shouldn't miss the opportunity to explore the state's many hiking trails.
With miles of winding creek beds, towering forests, and breathtaking vistas, Mississippi's state parks and natural areas offer endless adventures for casual strollers and serious trekkers alike. Whether you're looking for a quick afternoon jaunt or a multi-day backpacking trip, there's something for everyone in Mississippi's great outdoors.
Tanglefoot Trail
Named for the historic Tanglefoot Trail railroad line that once connected towns throughout northern Mississippi, this 44-mile paved trail offers a peaceful, scenic escape for bikers, hikers, and runners. The path winds through the countryside from the town of Houston to New Albany, passing through lush green fields, small waterways, and quaint towns along the way.
Black Creek Trail
If you're looking for a more rugged and secluded hiking experience, try the Black Creek Trail in De Soto National Forest. This 40-mile stretch of trail winds through dense pine forests, over hills and ravines, and alongside the peaceful waters of Black Creek. Several camping areas along the trail allow for multi-day backpacking trips, making it a great option for more experienced hikers.
Clark Creek Nature Area
Located in southwestern Mississippi near the Louisiana border, Clark Creek Nature Area boasts some of the state's most spectacular waterfalls and deep, forested canyons. Visitors can explore a network of hiking trails that wind through the park, from a gentle half-mile stroll to the stunning and steeply descending 3.5-mile "Primitive Trail" that leads to several cascading waterfalls.
Natchez Trace Parkway
For a more leisurely drive or bike ride through Mississippi's natural beauty, take a trip on the Natchez Trace Parkway. This scenic 444-mile route stretches from Natchez in the southern part of the state to Nashville, Tennessee, and offers stunning views of rolling hills, expansive meadows, and the lush forests of the Mississippi River Valley.
Table of Mississippi Hiking Trails
| Trail Name | Length | Difficulty Level | Nearby Attractions |
| --- | --- | --- | --- |
| Tanglefoot Trail | 44 mi | Easy | Davis Lake, Algoma Country Store |
| Black Creek Trail | 40 mi | Moderate | Black Creek Wilderness Area, Red Creek State Wildlife Area |
| Clark Creek Nature Area | varies | varies | Mississippi-Louisiana border |
Plan Your Trip
Before embarking on any hike, visitors should take care to research the trail and prepare accordingly. Make sure to bring plenty of water, weather-appropriate clothing, and a map or GPS device to help navigate. Visitors should also be aware of any wildlife or potential hazards along the trail, such as steep drop-offs or poisonous plant life.
Mississippi's state parks and natural areas offer a range of amenities for visitors, including campgrounds, restrooms, and picnic areas. Many also offer guided hikes or educational programs for groups or individuals.
Read more about hiking trails in arkansas
Conclusion
Mississippi's hiking trails offer something for everyone, from novice hikers to seasoned trekkers. Whether you're looking for a quick escape from the city, a multi-day backpacking trip, or scenic views from the comfort of your car, Mississippi's natural areas and state parks have it all. So pack your bag, lace up your boots, and hit the trail to experience the best of the state's natural beauty.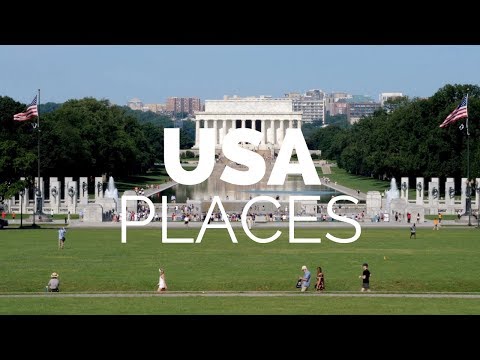 FAQs
How many hiking trails are there in Mississippi?
Mississippi has over 250 hiking trails, each providing unique experiences for hikers of all levels. From the Tanglefoot Trail to the Gulf Islands National Seashore, there is no shortage of beautiful hiking spots to discover in Mississippi.
What are the best hiking trails for beginners in Mississippi?
If you're new to hiking, Mississippi has some great trails to start with. You may want to check out the Plymouth Bluff Center or the Clark Creek Nature Area for some beginner-friendly trails that offer stunning views of Mississippi's natural beauty.
Are there any hiking trails in Mississippi that offer scenic views of waterfalls?
Yes! If you're a fan of waterfalls, be sure to visit the Tishomingo State Park or the Dunn's Falls Water Park for some breathtaking waterfalls that are sure to amaze you.
What should I wear when hiking in Mississippi?
When hiking in Mississippi, it's important to dress for the weather and wear comfortable shoes appropriate for hiking. You'll also want to bring plenty of water, snacks, and sunscreen to ensure a comfortable and enjoyable hike.
Can I bring my dog along on the hiking trails in Mississippi?
Yes! Many of Mississippi's hiking trails are dog-friendly, but it's always a good idea to confirm each trail's policy before you go. Just remember to clean up after your furry friend and keep them on a leash for their safety.