Hawaii is home to some of the most beautiful hiking trails in the world, and it's a paradise for those who love hiking. The best hiking trails include: Kalalau Trail, Maunawili Trail, Koko Head Crater Trail, Diamond Head Summit Trail, and Aiea Loop Trail. These trails offer breathtaking views, unique experiences, and a challenging hike for adventurers. Don't forget to bring plenty of water, sunscreen, and proper hiking shoes to enjoy Hawaii's hiking trails to the fullest.
Get Lost In Paradise: Exploring The Best Hiking Trails In Hawaii
Are you searching for ways to escape the hustle and bustle of your daily life? Look no further! Hawaii offers some of the most breathtaking and adventurous hiking trails in the world. With its tropical climate and stunning landscapes, Hawaii is a hiker's paradise. From the cliffs of Kauai to the volcanic peaks of the Big Island, every island offers a different experience. In this article, we will explore some of the best hiking trails in Hawaii where you can truly get lost in paradise.
Kauai
Known as the Garden Island, Kauai is lush with greenery, cascading waterfalls, and towering cliffs. This island is ideal for hikers who want to explore natural wonders and challenging terrain.
Kalalau Trail
One of the top trails in Kauai is the Kalalau Trail, which runs along the stunning and dramatic Nā Pali Coast. With its challenging 11-mile path, this trail is recommended for experienced hikers, but the reward at the end is worth it – a view of Kalalau Beach and the Pacific Ocean that will take your breath away.
Hanakapiai Trail
If you're looking for a shorter but still challenging hike, try the Hanakapiai Trail. This 4-mile hike will lead you through lush jungle, over streams, and to the breathtaking Hanakapiai Beach.
Maui
Maui, also known as the Valley Isle, is a paradise for hikers who love diverse landscapes. From the lush rainforests to the barren lava fields, Maui has it all.
Pipiwai Trail
One of the must-hike trails in Maui is the Pipiwai Trail. This 4-mile hike will take you through a bamboo forest, past a 200-foot waterfall, and to the awe-inspiring Waimoku Falls. This trail is a must-see for anyone who loves nature.
Haleakala Crater Trail
For adventurers who want a challenge, the Haleakala Crater Trail is a must. This trail takes you on a 11-mile hike through the Haleakala volcano's lunar-like landscape. With its high altitude and steep trail, this hike is recommended for experienced hikers.
Oahu
Oahu, also known as the Gathering Place, has a little bit of everything for hikers. From stunning beaches to rugged mountains, Oahu has some of the most scenic hikes in Hawaii.
Diamond Head Trail
For hikers who want a taste of adventure without hiking all day, the Diamond Head Trail is perfect. This 1.6-mile hike is a popular trail that will take you up to the top of the Diamond Head crater. Once you reach the summit, you'll have a spectacular view of the Pacific Ocean and Honolulu.
Koko Head Trail
If you're up for a challenge, try the Koko Head Trail. This trail is a steep 1.8-mile hike up a former railroad track that was used during World War II. At the top, you'll have a stunning view of Hanauma Bay, Makapu'u Lighthouse, and the Pacific Ocean.
The Big Island
The Big Island, also known as Hawaii Island, offers some of the most diverse and unique hiking opportunities in the state. From the snow-capped mountains to the lush rainforests, the Big Island has something for every type of hiker.
Mauna Kea Summit Trail
One of the most unique hikes in Hawaii is the Mauna Kea Summit Trail. This challenging 6.2-mile trail takes you up to the summit of Mauna Kea, which is the highest point in Hawaii. At over 13,000 feet above sea level, hikers will experience stunning views of the volcanic landscape and clear night skies.
Waipi'o Valley Trail
For hikers who want to experience Hawaii's lush valleys, the Waipi'o Valley Trail is perfect. This 3-mile hike takes you through the lush jungle, past waterfalls, and to the black sand beach. This hike is not recommended for inexperienced hikers due to its steep and narrow trail.
Conclusion
Hawaii offers a variety of hiking trails that promise to take you on a visual feast. The trails mentioned here are just a few of the best hikes that each island in Hawaii offers. Now that you know some of the best hiking trails in Hawaii, which one will you hike first?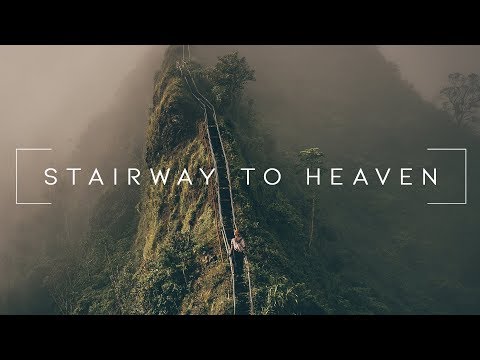 FAQ 1: What should I pack for a hiking trip in Hawaii?
Answer:
When packing for a hiking trip in Hawaii, you should bring essentials such as water, snacks, sunscreen, bug repellent, a hat, and a light jacket. Additionally, wear comfortable and sturdy shoes, as the trails can be rocky and uneven. Lastly, don't forget a fully charged phone or a GPS device in case of emergencies.
FAQ 2: Are the hiking trails in Hawaii safe for beginners?
Answer:
Most hiking trails in Hawaii have various difficulty levels, so beginners can choose ones that align with their abilities. However, it's essential to respect the outdoors and the hazards associated with hiking. Read up on the trail you plan on hiking, check the weather forecast, and take extra precautions if necessary.
FAQ 3: When is the best time to go hiking in Hawaii?
Answer:
Hawaii is a year-round destination, but the ideal time to go hiking is during the dry season, which runs from April to October. During this time, the trails are drier and more accessible, giving hikers a better experience. However, you should still keep an eye on the weather forecast and plan accordingly.
FAQ 4: Can I bring my dog on a hiking trail in Hawaii?
Answer:
Most hiking trails in Hawaii don't allow dogs due to conservation concerns, and the ones that do require dogs to be on a leash. Hawaii has a diverse ecosystem, and dogs can damage it by disturbing wildlife and introducing foreign species. So it's best to leave your furry friend at home.
FAQ 5: What permits or fees are required to hike in Hawaii?
Answer:
Some hiking trails in Hawaii require permits or fees, while others don't. For example, the famous Kalalau Trail requires a permit, while others like Aiea Loop Trail or Makapuu Lighthouse Trail are free to the public. Check with the Hawaii State Parks website or the trail website for information about permits or fees.